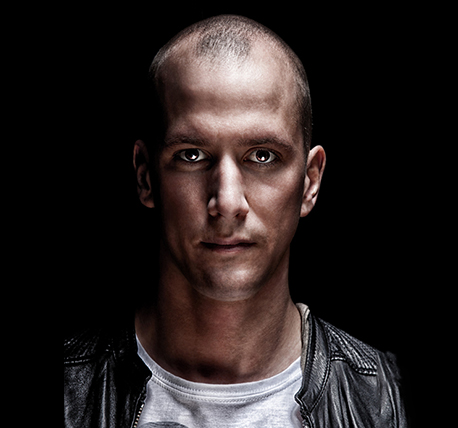 Marcus Kaus
At the present time it is not always easy to devote enough time to his passion in the everyday struggle of life. Marcus Kaus, better known as TNA, is not deterred by this fact.

He has been able to reconcile music and life for 10 years now. This special power has made him a popular resident DJ in Frankfurt today. Let's take a look back at Marcus' beginnings in 2007.

At first, Marcus's musical attention was focused on the sounds of hip-hop or even good RnB. But a visit to the white island of Ibiza, the joie de vivre and balance experienced there, were responsible for the beginning of a new chapter in Marcus life: and at the same time the starting signal for TNA.

On the then already very touristy party island Marcus discovered the feeling for Housemusic and its content. He had fallen for electronic music and wanted to become a part of it. After appropriate exercise and equipment with the necessary gear he was able to realize his first public gigs in 2008.

The then still new project Jet Club entrusted and committed Marcus for the first events in the legendary Cocoon Club in Frankfurt. TNA took his chance: a huge and positive feedback from the crowd gave him a residency at today's world-famous jet club. This was followed by various bookings with high-quality line ups in the hottest clubs in Frankfurt such as the Velvet, Kingkamehameha, Apt., Or the famous Monza. TNA had made it: He was and is now part of what he loves most besides his family.

After such a family break Marcus is still focused on filling his musical side until the last chapter. Since 2014 he has been Resident DJ of the established We Are Together, one of the most popular events in Frankfurt am Main, which takes place monthly in Tanzhaus West. In addition, the We Are Together crew brought back to where it all began - TNA recorded the Sankeys in Ibiza. In 2017, TNA created two promising event series, the concepts of MANA and Noise, on the one hand in the Tanzhaus West and in the trendy Confucius Franz in Mainhatten. Likewise, TNA has immortalized his art in the form of their own productions. His works have so far appeared on Concept Musique and on Revolucion Records.

Sincerity, the right focus and unbridled passion will never let TNA lose sight of the goal in the future. Music is life. And TNA lives the music.